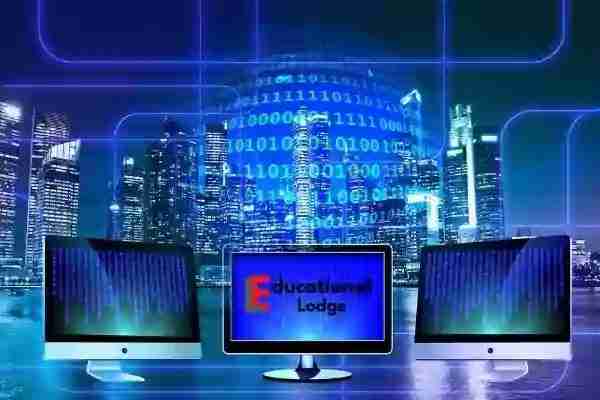 Essay on Computer A Blessing or Curse
Computers themselves, and software yet to be developed will revolutionize the way we learn
Mechanical computing devices and calculating machines date from the 17th century. The credit goes to Charles Babbage who invented the computer. He named it Analytical Engine. The first digital computer was known in the USA in the 1940s.
Since then generations have worked to reduce the size and increase the speed of computers. Now it has proved the awesome and revolutionary invention of the 20th century. 
Computers are speedy and much faster in operation and can handle data of greater quality and complexity with wondrous accuracy.
A computer is a simple machine, rather a collection of simple machines, some electronic and some mechanical, whose activities are coordinated by a central control unit. It is 
computers that can read information, store this information for later use and issue results in a form understandable by human operators.
Computers are famous for being able to do complicated things starting from simple programs
The most outstanding features of a computer are versatility, speed, and accuracy. In this modern era as life has become speedy and quick, the importance of the computer has been multiplied. It is being used in every sphere of activity.
In industry, it is wonderful to keep a record of goods, correspondence, cost, and output. It can provide a great deal of help in engineering. It designs buildings of all kinds, gives information about the best material to be used, suggests ideal measures for its safety, and gives accurate expenditure of its construction.
In medicine, it helps to do various tests, diagnoses diseases, and prescribes medicine. In space, sea, and earth exploration, it has performed wonders. It collects information regarding various heavenly bodies, their properties and features, and atmospheric scenario.
It is called the best typewriter, with wonderful fonts and beautiful results. It is the best thing to provide a recreation of all sorts. It plays with us, provides us amusement with music, and fun. It is through the computer that the whole world has become a global village.
Computers are magnificent tools for the realization of our dreams but no machine can replace the human spark of spirit, compassion, love, and understanding
There are a few physical and social problems associated with it. As far as physical losses of computer are concerned, it becomes a cause of stress and tension to the person who has to work on its hours and hours together. It can be the cause of weak eyesight. 
It has also become the cause of some social evils. Our youth watch obscene movies and immoral pictures that make them a victim of bad things. They deviate from the positive use of computers and creates hindrances in their path of progress. 
After analyzing computer from both angles, it is easy to conclude that its uses are greater than its abuses. However, the evils of computers can be reduced to some extent by providing a code of ethics and awakening the sense of obligation in our youth.
To conclude, it may be said that in present age computer is all around. In this speedy world, If we want to keep pace with the rest of the world, we will have to take suitable measures for the progress of computer technology.