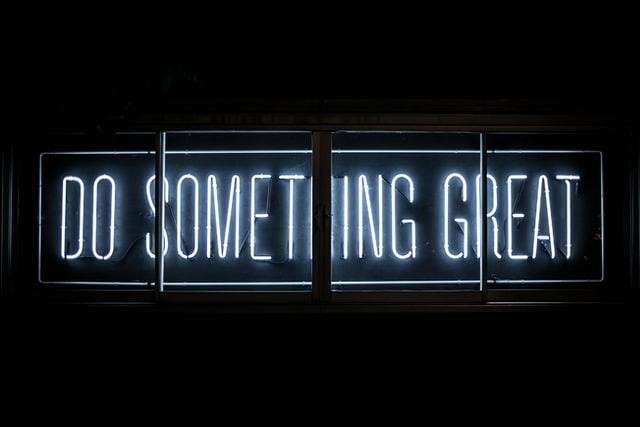 Although this topic could be described as "evergreen," we have witnessed unforeseen job market fluctuation since the pandemic. Faced with profound external and internal changes (some might refer to it as evolution), humankind has been forced to embrace uncertainty as a new way of living. The career game is changing at a rapid pace. Whether you're only considering your options after college graduation or simply trying to find a better-suited career niche, a plethora of questions awaits before jumping into the pool. "Is loving what you do enough?" "What if my dream job doesn't pay well?" "I will never be able to start my own company, will I?" "Can I even afford to think about transitioning? "Is it too late?" And things have gotten a tad more complicated since the introduction of the remote era. So, let's debunk some of the top career myths and misconceptions.
The importance of debunking myths
The contemporary work model impedes an individual's career progress through finite imagination and limited work options. The career pool appears exquisitely black and white, EITHER – OR. It's time to take a peek beyond the visible and genuinely understand our passion and fears.
It's all talent | Career Myths and Misconceptions
The truth is, talent will only get you so far. The career we choose to pursue will not survive if based solely on our raw talent. There are many factors to building a successful professional trajectory (and ensuring it stays that way until we retire). It starts with our moral values, social intelligence, and ability to adapt to different company policies, environments, and coworkers. Unless you're a "one-(wo)man-band," establishing beneficial interpersonal relationships and creating opportunities for professional growth is essential. Appreciate your worth and talent, but also be sure to build rapport.
The "strongest skill" myth
Many believe that pursuing a career that compliments your strongest skills is the only way to go. It's only logical, right? Well, yes and no. Although choosing a career exclusively on your talent may sound easier and more appealing initially, it could riddle your career path with blindspots and obstacles, gradually leading to frustration and discontent. Before deciding on your career path, ask yourself the following:
How much am I looking to earn?
Is that particular work environment something that suits me?
Will I be missing out on opportunities to develop new skills?
Once I find my passion
Ah, yes, passion and its status: PENDING. In reality, a handful of lucky ones have been blessed with a singular passion; the rest of us may roam until the end of time and still end up empty-handed. So, why is waiting for your passion to come along and determine your career path somewhat detrimental? Because we lack purpose. Knowledge is power, and passion is fuel, but without purpose and making a positive impact, the chances are you will probably experience a lack of contentment. Instead of pursuing one of your many passions, focus on achieving something greater than yourself, and you'll be amazed – passion ignited.
Introverts are not leaders
Since we're already discussing career myths and misconceptions, let's chat about this common injustice. Extroverts, any company's alpha dog – true or myth? Although extroverts have their fair share of assertive/leadership qualities, introverts also bring something to the big girls'/boys' table. They might not be the most persuasive speakers from the get-go (as it usually takes some warming up), but they possess different skills equally crucial for successful leadership.
Introverts are known to be:
empathetic
thoughtful
great listeners
soft skills champions
open to suggestions
If you identify as an introvert climbing the career ladder, remember that you can lead.
The "steady income" contemporary curse
Steady, full-time employment gives us a sense of comfort and security. Few dare to explore beyond the glass bell, especially when starting from scratch. It is part of the grand plan. Relocating and building a network anew proves to be an unattainable dream for many of us. Holding on to our career paths and steady income philosophy comes with a price tag: constantly reinventing, self-promoting, and network-building, just so you could potentially fight your way to a better job. The truth is, secure employment today is riddled with uncertainty, and with the fluctuating job market, getting laid off is, unfortunately, becoming a natural occurrence.
It's too late now
Career planning is everything nowadays. And only the young can pull off a smooth career transition and take risks. Do you have kids? Forget it; you're doing just fine. Well, it couldn't be further from the truth. In reality, success comes from maturity and gained wisdom. The average age of a startup founder is believed to be 42. Do you still think it's too late? There is no such thing as perfect timing. If you've come to know what moves you, what truly inspires you – why not give it a go? Age is just an excuse. It's never too late to go after your heart's desire (or intellect's). Permit yourself to discover your true self. If not now, when?
Dream jobs make us happy
-and the money that goes with it. Wrong again. While the actual work (especially if driven by purpose) can make room for contentment, recent studies have shown that an individual's status and money have little to do with happiness. For example, helping a patient will naturally evoke feelings of success and joy in a surgeon. So the actual work does fulfill their philanthropic needs. Still, the same surgeon will compare their achievements, status, and salary to other surgeons in their field. We can't fight the comparison impulse; it's human. But it also means that nothing will ever be good enough if you're targeting a high score on the salary board. Moving your career abroad won't make an impact if you're dissatisfied with your job description. Doing inner work and changing your perspective will.
Final thoughts on career myths and misconceptions
We hope we have successfully debunked some of the top career myths and misconceptions. It's time to do the work now!