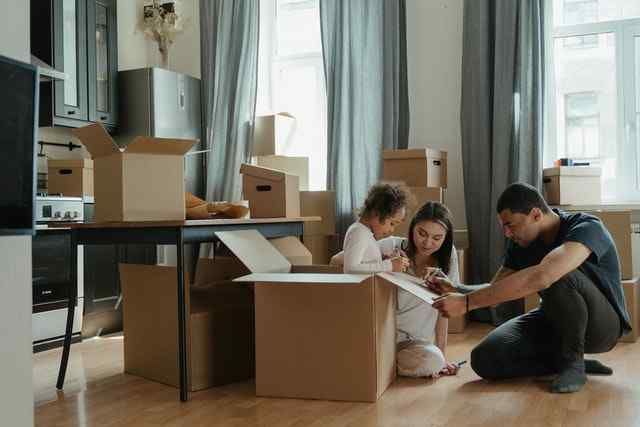 Moving abroad is a big life decision. But no matter how scary it may feel at first, it might just be the best decision you'll ever make. Relocating abroad can bring you both personal and professional benefits. And you should never listen to misconceptions such as the fact that you're too old for a new start. Nevertheless, the hard part begins after you make this decision because the entire process of preparing for a move abroad can be very stressful. And since there are so many aspects to consider, you need to stay organized. So, to reduce some of that stress, here's the ultimate international moving checklist for future ex-pats.
The most crucial element of the ultimate international moving checklist for future ex-pats is research
When you decide to move abroad, doing some thorough research is essential. It's not enough to know what country you want to move to. There are housing, financial, and legal issues to consider as well. You can't just book a flight and pack your bags. So, here are some of the critical aspects you should research.
The exact location
Even if you have a particular city in mind, finding the right neighborhood for your future home is essential. For example, you might be interested in a family-friendly or pet-friendly area. Or you might be looking to be close to the social scene. In any case, you should do some reading on this matter. Furthermore, it would be best if you also visited the neighborhoods in person to understand the community better.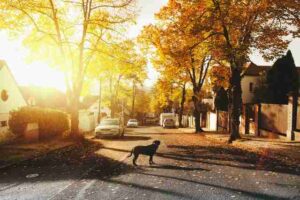 Once you do some reach on your own, you should also contact a relocation consultant. These experts can provide you with advice and can answer all your questions. They can also help you find the right home and handle all the moving logistics. And the best part is that they can also take care of the mountain of paperwork involved.
The rules and regulations
A vital part of the ultimate international moving checklist for future ex-pats is researching the rules and regulations. Since country laws are very different, you must be well informed before relocating. Here are some of the essentials:
Visas and permits are usually mandatory for international relocations. Therefore, you must make sure you apply for the right ones on time.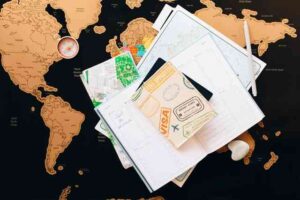 Vaccines might also be required for both yourself and your pets. This is something you should research and schedule in advance.
Shipment taxes and/or restrictions might apply to some of your belongings. Therefore, you should gather all the information to avoid any surprises.
Health insurance is critical. You never know when you might get sick or have an accident. And given the high costs of medical services worldwide, you should research the available health care plans.
The cost of living versus the job market
Before you move abroad, you should research the cost of living. This will help you estimate the average monthly budget you'll require. And based on this estimate, you'll be able to determine what you can and can't afford in terms of housing and other expenses. Moreover, if you don't already have a job that awaits you there, you'll also have to research the job market. While there are many benefits to moving your career abroad, you wouldn't want to move to a city where it's hard for ex-pats to find jobs.
While on the topic of finding jobs for ex-pats, you should also consider signing up for some courses. This can include language classes or skill development classes. In any case, you should know that education is the key to success. As an ex-pat, you must stand out in some way if you want to be considered for a position. Otherwise, employers might prefer hiring a local instead of you.
Get organized
An international relocation doesn't come cheap. Therefore, you can't pack your entire home and ship it because you might end up bankrupt. So, it's time to get organized. Go through all of your belongings and determine what is essential and non-essential.
When it comes to the non-essentials, you should divide them into three categories: keep, sell, donate, and throw out. First of all, you can sell some of your belongings that are in good shape. This way, you'll be able to replace them with new ones once you relocate. As for the items that you want to keep, you should rent short-term or long-term storage. This will enable you to keep those items safe until you can afford to ship them to your new home.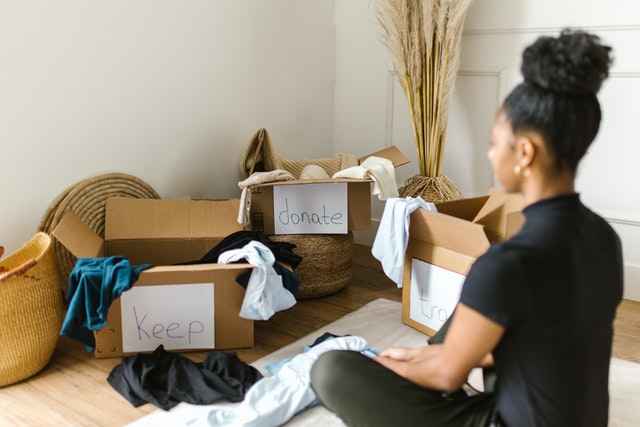 Book an international moving company
Even after you downsize, you'll still have many essentials that won't fit into your checked-in baggage. Therefore, you'll need to hire a team that can handle it. Start with some market research. Make a list of international moving companies that operate in your area. Find out what services they provide. For example, some even offer packing and unpacking services, which will ensure the safety of your belongings during the move. Once you know what they offer and what you require, ask for estimates. Find the best deal and book the movers well in advance.
Take care of other important aspects before you move
Before you move, you need to make all the necessary travel reservations. And it's not just about buying the plane ticket. Depending on where you land, you might also need to book accommodation or transportation from the airport to your new home. You might also need to rent a car for the first few weeks to make it easier to move around and get settled.
Taking care of your bank accounts and credit cards is also very important. You have to decide if you want to keep or close the current ones. And you also need to open a local bank account in the new country. For this purpose, you should seek help from a financial advisor.
Conclusion
Moving abroad is a life-changing decision. And while you might be excited about starting fresh in a new country, the moving process can be very stressful. Therefore, to make things easier, be more organized. Use the ultimate international moving checklist for future ex-pats to get started. But be advised that this checklist is non-exhaustive. So, it might be a good idea to contact a relocation consultant for further information and advice.