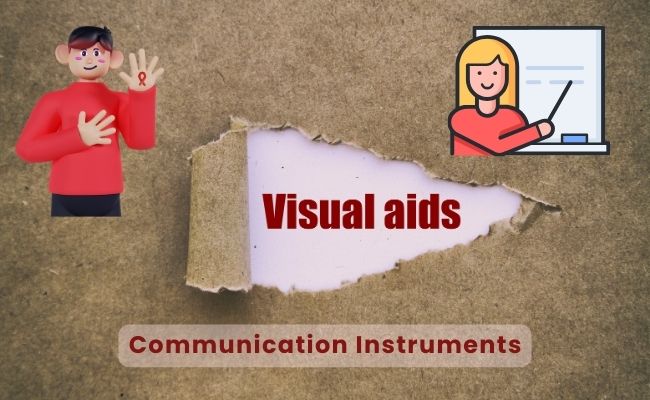 If you are enthusiastic to know what the perfect communication instruments are to enhance your message and captivate your audience, You can get an answer here. Communication instruments are the tools or channels to transmit information, messages, or ideas from one person or group to another.
These instruments are the linchpin in various forms of communication, including verbal, written, visual, and electronic communication. These instruments facilitate the exchange of information and enable individuals or organizations to communicate effectively. Communication instruments have several types.
Types of Communication Instruments
Verbal Communication Instruments
Nonverbal Communication Instruments
Written Communication Instruments
Digital Communication Instruments
Printed Communication Instruments
Audio Communication Instruments
Visual Arts and Design Instruments
Collaboration and Project Management Tools
Teleconferencing and Web Conferencing Tools
Visual Communication Instruments
Verbal Communication Instruments
Face-to-Face: Direct, in-person communication between individuals or groups
Telephone: Voice communication over a telephone network.
Voice Messaging: Leaving recorded voice messages for others to listen to later.
VoIP (Voice over Internet Protocol): Using the internet to make voice calls (e.g., Skype, Zoom).
Nonverbal Communication Instruments
Body Language: Gestures, facial expressions, and posture convey nonverbal cues.
Visual Elements: Colors, images, and design choices in presentations or documents.
Symbols and Icons: Visual representations of concepts or ideas.
Written Communication Instruments
Letters: Traditional written correspondence sent via mail or courier.
Email: Electronic mail sent and received through email servers.
Text Messaging (SMS): Short, text-based messages sent via mobile phones.
Instant Messaging: Real-time text-based chat platforms (e.g., WhatsApp, Slack).
Digital Communication Instruments
Social Media: Platforms for sharing text, images, and multimedia with a wide audience (e.g., Facebook, Whats app, Linkedin, Reddit, Quora, Twitter).
Blogs: Online platforms for writing and publishing articles or posts.
Forums and Discussion Boards: Online communities for discussions.
Podcasts: Audio or video programs available for streaming or download.
Printed Communication Instruments
Brochures: Printed materials used for marketing or informational purposes.
Reports and Documents: Formal written reports, manuals, or documents.
Newspapers and Magazines: Traditional print media for news and articles.
Audio Communication Instruments
Radio Broadcasting: Transmitting audio content over radio waves.
Music Streaming: Platforms for listening to music online.
Audiobooks: Recorded versions of books for listening.
Visual Arts and Design Instruments
Photography and Illustrations: Visual elements used to enhance communication materials.
Graphic Design Software: Tools for creating visual content and layouts.
Collaboration and Project Management Tools
Project Management Software: Tools like Trello, Asana, and JIRA for team communication and task tracking.
Collaboration Suites: Platforms like Microsoft Teams and Google Workspace for team collaboration.
Teleconferencing and Web Conferencing Tools
Zoom, Webex, and Microsoft Teams: Platforms for conducting virtual meetings, webinars, and conferences.
Visual Communication Instruments
Graphics and Infographics: Visual representations of information or data.
Videos and Webinars: Recorded or live presentations delivered through video.
Slideshows and Presentations: Visual aids used in public speaking or lectures.
The Choice of Visual Aids
Visual aids are graphical or tangible tools essential in spoken or written communication. They help to convey information, ideas, or data more effectively. They enhance understanding and retention. Charts, graphs, images, diagrams, and videos, which make complex concepts or data easier to grasp are examples.
Why choose visual aids
The choice of visual aids in communication depends on several factors, including the nature of the message, the audience, and the goals of the communication. The visual aids serve as powerful tools to improve the clarity, impact, and memorability of communication.
If the speaker uses visuals in addition to his spoken communication, the audience can better understand the ideas through the presentation and recall the primary points of the speaker. Here are some common types of visual aids and factors to consider when choosing them:
Types of Visual Aids
Charts and Graphs
Tables
Images and Photographs
Diagrams and Flowcharts
Infographics
Maps
Videos and Animations
Slides and Presentation Software
Props and Physical Objects
Whiteboards and Flip Charts
Charts and Graphs
Bar charts, line graphs, pie charts, and scatterplots are useful for presenting numerical data and trends.
Consider the complexity of the data and the audience's familiarity with graphical representations.
Tables
Tables can be used to organize and present data in a structured format.
Choose tables when you need to display precise figures or make detailed comparisons.
Images and Photographs
Pictures can help to illustrate concepts, provide examples, or evoke emotions.
Select images that are relevant, clear, and appropriate for the message.
Diagrams and Flowcharts
Diagrams and flowcharts are effective for explaining processes, systems, or hierarchies.
Ensure that the diagram's layout is easy to follow and understand.
Infographics
Infographics combine text, images, and graphics to convey complex information in a visually appealing manner.
Use infographics when you want to simplify and summarize data or concepts.
Maps
Maps can be used to show geographical locations, demographics, or spatial relationships.
Choose maps when geography is relevant to your message.
Videos and Animations
Multimedia presentations can engage the audience and demonstrate dynamic processes.
Consider the length and format of videos/animations and their compatibility with the presentation medium.
Slides and Presentation Software
Tools like PowerPoint or Keynote offer slide layouts, bullet points, and visuals to support spoken presentations.
Ensure that the design is clean, consistent, and not overloaded with information.
Props and Physical Objects
In some cases, physical objects or props can be used to demonstrate concepts or products.
Ensure that the props are relevant and can be seen clearly by the audience.
Whiteboards and Flip Charts
These are useful for interactive discussions and brainstorming sessions.
Make sure that what you write or draw is legible from a distance.
Why do Speakers use the Visual Aids?
The speakers use visual aids to make their presentations more powerful and effective.
To Make complex information easier to understand.
To Capture and maintain the audience's attention.
To Help the audience remember the content.
To Provide evidence and credibility.
To Save time and communicate efficiently.
To Influence opinions and decisions.
To Cater to diverse learning styles.
To Show preparedness and credibility.
To Make the presentation more interesting and dynamic.
How to use Visual Aids
To use visual aids, one should keep in mind the essential points.
Define clear objectives for your presentation and identify key points that could benefit from visual reinforcement.
Choose appropriate visual aids, such as slides, diagrams, charts, images, or videos, that align with your content and tone.
Keep your visuals simple and free from clutter, using clear and concise text along with relevant images.
Design your visuals with clarity, ensuring legible fonts, suitable colours, and consistent formatting. 
Practice your timing to synchronize your visuals with your spoken presentation, avoiding rushed delivery and providing ample time for absorption.
Encourage participation through questions, polls, or audience input related to your visual aids.
Rehearse your presentation multiple times, incorporating the visual aids to ensure smooth transitions and familiarity with technology.
Test equipment in advance for compatibility and functionality, and have backup plans for technical issues.
Maintain eye contact with your audience, using visual aids as support rather than a barrier. 
Explain and interpret the visuals to provide context and prevent misinterpretation, offering insights or real-world examples to enhance understanding.
Use visual aids sparingly to avoid overwhelming your presentation, and request feedback from the audience afterwards to assess their effectiveness. 
Be prepared to adapt your use of visual aids based on audience reactions and questions, demonstrating flexibility to create a more engaging and memorable presentation overall.
Final Words
To use visual aids effectively in presentations, it's important to start by understanding your audience. Consider their demographics, knowledge level, and preferences to tailor your visual aids accordingly.
Additionally, be mindful of accessibility concerns, such as providing alternative formats for individuals with visual or hearing impairments. The key is to select visual aids that enhance the clarity and impact of your communication while aligning with your communication goals.