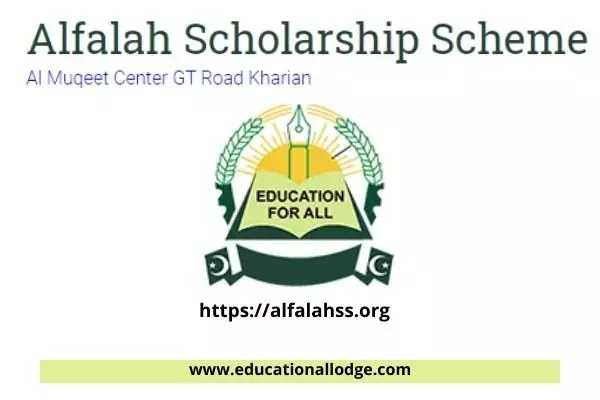 Alfalah Scholarship Scheme 2020
Alfalah Scholarship scheme is a program that offers scholarships to poor students for Intermediate, undergraduate, postgraduate, and DAE students.
In the welfare sector of Pakistan, Alfalah scholarship scheme is one of the largest scholarships provider that provides scholarships to students on a large scale. Applicants can submit applications latest by October 31, 2020.
With ALFALAH SCHOLARSHIP SCHEME it is easy for a deserving student to apply for Financial Aid. Application form for Scholarship can be downloaded from the DOWNLOADS section of our website https://alfalahss.org.
Take its Print, attest from the head of your institution, and send it by mail (post) TO ALFALAH SCHOLARSHIP SCHEME Head Office along with the required documents. There can be a call for an interview, if necessary.
In the absence of the facility of printing, you can make call us at 053-7531630 and require for a Scholarship form. It will be posted to you. You can also write a request application for the form but send your application by post with your correct mailing (postal) address and details.
An independent inquiry relating to the student's financial status Alfalah Scholarship Scheme office will conduct and the final decision will be by the Executive Body. The whole process will not exceed more than one month. If the given information from the student's side is complete.
Alfalah Scholarship Scheme can only select the most deserving among the applicants due to the limited available funds. All the selection criteria are based on academic achievements, family financial status, and the total number of dependents in the family.
Scholarships are given to intermediate, DAE, Graduation/Post Graduation, and Professional Degree Students.  It is expected granted scholarship recipients to pay it back in helping a needy student like him when they get employment after completion of their education.
Alfalah Scholarship Covers
Deserving and talented students from Intermediate to DAE, Graduation, Post-Graduation, and Professional courses in any field within Pakistan will be awarded monthly scholarships
Alfalah Scholarship Scheme Eligibility Criteria
Any Student from intermediate to master/professional level from all the provinces of Pakistan including Gilgit/Baltistan can submit an application for the scholarship
Eligibility for students to Apply
Regular students of:
Government Institutes
Registered/Recognized Institutes
Having more than 70% marks (Baluchistan Region & minority students with 60% can apply)
Orphans
IDPs and Earthquake affected areas
Underprivileged/ unfortunate families facing acute financial hardship
Following students are ineligible
Ph.D, M.Phil, LLM, Religious & Cultural studies
Allama Iqbal Open University and Virtual Universities
Lavish Institutes
Studying abroad
Self-Finance Basis
Sound Financial Position
Receiving a scholarship from any other organization or Government