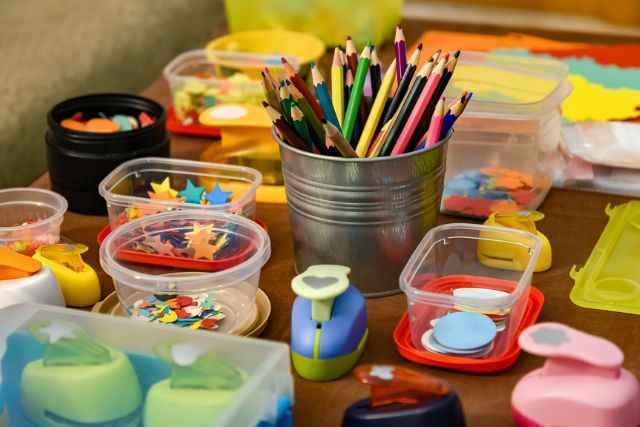 Many of us had time on our hands during the pandemic. The lockdown period provided enough opportunity to explore new interests or devote more focus to existing passion projects. Perhaps you've discovered how much you love your new hobby, and in turn, you've considered abandoning your present line of work in favor of something more satisfying. Since the lockdown, have you been yearning to turn your hobby into a career?
If so, but you have no idea where to start, this post is for you. With the help of people from all around the world who have turned their passion into a living, we've compiled these tips to help you, too.
1. Be realistic
Even when landscape painting is your passion, you may have trouble changing your career path. So, consider how you may turn your interest into a source of income. Your first option is to share your knowledge with others who share your interests in exchange for payment. To turn your hobby into a career, you may also consider lecturing to the public. Think of all the ways you may turn your pastime into a paying gig (by instructing others or selling your wares) and use that money to fund your new venture.
2. Research the market
Use the online and offline groups you've discovered to get a feel for the going rate for your product or service. This might be as simple as browsing internet markets to discover what items are going for. Our friends at Centennial Moving advise learning the lay of the land so you can see where your company fits in, as well as stand out. Exactly what do you have to offer that the other guys don't? Compared to the competition, what gaps does your company fill? The question is how to set oneself out from rivals.
3. Learn what you're up for
Your new enterprise requires that you have the necessary expertise to get started. In other words, education is the key to success. The time and effort you put into improving your knowledge and skills, be it through formal education, certification, a mentor, or even a personal interest, is well worth it and will propel you forward more quickly.
It's not the same thing as being naturally gifted and learning better techniques. If you want to improve, what should you do? What can you do to increase your knowledge and proficiency level? You may find education and expert advice for practically any topic. The more you educate yourself on a topic, the more control you will have over your process, whether you're a painter, writer, chef, or gardener.
Aside from mastering your craft, maybe you should get some education in business. There are so many high-quality business courses available to get you up to speed on how to operate a firm. Some classes will teach you the ropes, whether you want to operate an internet store or a traditional one. If you don't have a firm grasp of business fundamentals, you're setting yourself up for failure.
4. Do it as a side hustle first
Get your business off the ground as a side hustle before you quit your day job to focus full-time on it. It is vital to first verify your concepts, so you can know you could be successful in the long run.
Use this time to plan around your daily activities and further organize your hobby. If you turn your hobby into a career, will it require renting storage, or will you have enough place for your supplies? Will you be able to get up early and stay up late to get everything done? Making your hobby into a side job will provide you with the necessary insight into a possible career.
5. Create a plan
One of the biggest career myths is that luck matters most. And while luck is important, if you want to turn your hobby into a career, creating a thorough business plan is a good place to start.
Your business plan should lay out the steps you will take to turn your pastime into a profitable business. You may analyze the market you plan to enter and learn the strengths and limitations of your product or service.
6. Get the word out
Spreading the word about your hobby has never been simpler than it is now, all thanks to the internet. In the past, you may have needed to devote a sizeable portion of your budget to marketing. However, today, you can get your business up and running by just making a few posts on your preferred social media platforms and letting people know you're open for business.
However, be careful! If you're thinking of starting your own business on the side, you should check to see if your current employer has a policy barring freelance or part-time employment. You should also make sure that your startup doesn't use any company secrets you've learned in your full-time job.
7. Take care of the finances
When you start making money from your pastime, you must register as a business and pay taxes. Create a business checking account. Spend the money on an accountant or accounting software to assist you to manage your money. If your business really takes off, an accountant can really be of great assistance to you.
Final thoughts
Successful entrepreneurs consistently demonstrate tenacity and patience. Keep going even if things don't go as smoothly as you'd hoped, and try not to take it too personally. And as you work to achieve your objectives, don't forget to leave room for creative problem-solving. Assume that you will make many blunders as you attempt to turn your hobby into a career. The key to getting beyond your failures is treating yourself kindly when they occur. To put things in perspective, just keep telling yourself that you can recover from setbacks and succeed in the long run. Good luck!