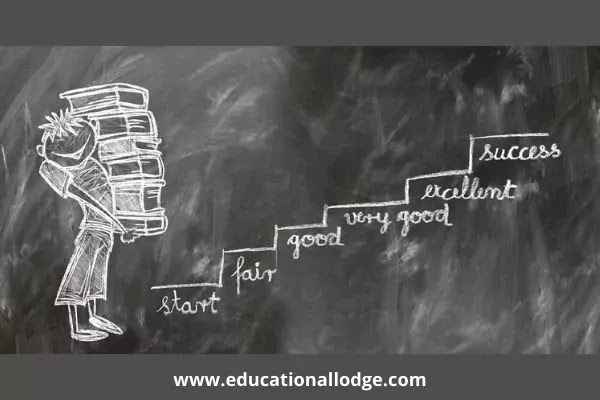 Education is The Key to Success | Why
Education is a road map taking into the realms of discovering new things, giving innovative ideas, and bestowing new skills while bringing change in life. Without education, we are out of the way, we do not know the direction and we are in obscure situations. It lightens up the present and makes our future brighten.
People mostly confuse the word education. They consider that education is got only from school, college or university. The institutions are the sources of education and it is more complicated than those. Even a person who never gets an education from any institution or never attends classes can have an education. But how?
In spite of colleges, and schools that are considered the sources of education, but we miss the important source of education which is experiences. Like institutions, experiences are the most important source of education. Education is not that we get from books only, it also includes experiences, morality, attitudes and values etc.
Here, "why education is the key to success?" is our topic. We will discuss the significance of education and the objectives and goals of education in detail. Only those know that education is the true key to success who want to make the most of their lives.
They want to go ahead in life and want to learn and grow by getting the appropriate education. They also knowhow education will open new and many doors. By reading this article, you will be able to find out how education leads towards success and that learning must be continued and should not be stopped
Education is the key to success | Reasons
Decision Upon You
Education means continuous learning. Good education and good knowledge is a guaranty to make us successful. Career prospects depend upon education. If we stop education after high school, there will be fewer opportunities. So, after college, we will find more opportunities for jobs as well as for business.
Today in the digital era, we can get an online master's degree and we can achieve anything we dreamt of. Along with this, we will attain a skill set that is surety for success. A person with a good and proper education and skill set will not face failure in life and his chances of success are increased.
To keep learning is important, though we achieve all our qualifications we want. So what we can do to keep our learning continue, we can read journals, attend talks, workshops, and seminars, and even attend online webinars. 
In order to be specific about the area we choose, we can be in touch with those who can provide counseling to us in our selection of careers.
Education Builds Confidence
Education builds confidence in individuals. When we obtain a good level of education, and when we know how to learn well and in a proper way, we feel confident in ourselves and in our abilities. 
This is an additional self-confidence that can help us intensively in achieving our goals in life. People in positions and jobs are confident of their status and gain their employees' trust and respect.
A fully confident person tries new things and knows that they will bring success and prosperity. But sometimes, if he does not get the desired result, he does not lose confidence and learns from his mistakes. 
To be confident is good but keep in mind that we cannot know everything. Being open to learn new things and learning from others who are successful, is also important along with being assertive and decisive.
Thrive for The Competition
If we want to be successful or successful businessmen or salespeople, our customers come to without our choice, what we can do simply to go ahead of the competition. Although this is not easy yet education can do it for us. Education gives us an understanding of things as well as enables us to understand the mind of the customer.
For instance, if we get a degree in MBA, we can learn how we can boost our business and become successful. Moreover, if we specialize in marketing, we can be able to create unbelievable marketing strategies that can be shared on social media. This is a way of promoting our products or services to as many people as possible.
If we have more and more knowledge, the chances of our success will be increased. In the case of any difficulty or problem, we can find out its solution. 
This can be done by learning all about it and the problem will be no more a problem for us. Those who do not consider education important, do not go forward to learn more. The likelihood, they get failure and do not bother to take the time to find out more.
Dreams Become Reality
In life, we have heard many times from people that they had wished to become this and that their dreams did not come true. They all the time expressed their regret and blamed that they should do much progress. 
But this is not the case with education. Those who have completed their high school education, learn online, and specialize in a peculiar topic won't forget that learning is a lifelong skill that will help in bringing dreams to reality.
Education Ensures Control Over Life
Life is ephemeral and we are not born to live forever. To make our life better and to change it can be in our control. So education can help us in changing our lives for the better one. Being a graduate, one can be able to become the manager of a firm instead of becoming an entry-level employee.
One can become a CEO or shareholder and get profits at the end of the month instead of getting a salary. With the changing passage of time, the new world would be open up for us, and new, exciting opportunities will wait for us. 
People can also get an opportunity to get an education from the university. We can also get sponsorship for our studies that can be tuition-free also and cannot create a barrier in our going ahead.
Life Could be In Best Phase
Education gives a better and deeper understanding of what is right, what is wrong, and what is fair and unfair as well. It helps us in building our reasoning and developing critical thinking skills. The skills are practical things that are utilized and applied to the situation in life.
Through the tool of education, we get aware of our rights and responsibilities as citizens. We can be able to make more balanced personal judgments and apply them to make the world a better place.
Make Skilled to be Employed
If we get an education at the college level, it teaches us how to manage our time, how to perform multitasking, and how to develop communication with people of different types, from class fellows to professors and from individuals to industry professionals.
These skills are important and integral to the future. If one has to go into the workplace or back into the workplace as a mature student, he will be more careful in getting interpersonal and organizational skills. These skills will help him shine at work and to cope with the challenges that he faces in the professional world.
Earning Potential With Education
It is seen that a college student earns more in his lifetime because he works with more reasoning and with a professional skill set. This happens only when one gets an education from school and college. It will also be more profitable for the student if he gets a tuition-free education.
For those students who cannot afford their studies and borrow from others, they can pay back the loan by developing their own earning sources. Along with this, there are many scholarships available for the students to cover the minimal assessment fees.
Its Converts Ideas Into Reality
Education is a thing that turns one's dreams into reality. Being a college student, Mark Zuckerberg dreamed about a connected society and he invented Facebook to connect people with one another. 
If one is unable to create a website, a college, or institution can provide a chance to connect with others and to change the whole world by making his dreams come true.
If anyone desires a higher salary, he must feel lucky. American Institute for Economic Research states that college students aged 25-32 earn $17,000 more every year than those who didn't attend college, and 72% of millennials state that their degree has already paid them off. And those over 32 need not worry, they can also earn more. They are not over age and can find their dreams become one step closer to reality.
Confidence and Staying Power
A degree is certified proof of one's intelligence. Even if one gets a certificate in a certain subject at the high school level, it is proof to show the outside world the talent and skills he has. This gives an in-depth knowledge of the subject and he can stick out a challenging scenario to the end.
He can get through the difficult time, the deadlines, and the time spent in front of the computer and madly writing the paper.  This builds confidence in himself and others to believe in him.
With all the dedicated time to studying the latest books, and papers, and learning through subjects, one can have an in-depth understanding of the subject matter. The others may have only general knowledge and do not know all these techniques for a prosperous future.
Education Polish Up Financial Intelligence
By getting an education at the college level, the student is able to manage his finance and can have sufficient cash in short term to bear the expenses of studies. He can do things like work out part-time and earn $100. This teaches the student the budgeting skills and economic understanding that lead him to get success in life.
Education Channelize Energy
Education helps to channel the energies. One wants to learn woodwork or business economics. He may want to learn how to sing a song or coding, he can get a chance to follow a curriculum from the beginning to the end and his energies are charged, and he achieves his targeted goals. When one learns a new skill or subject, it helps him feel more energetic, purposeful, and positive about life.
Conclusion
Education is a gift that not only expands minds but also broadens the horizons and it is an enrichment for life. It is helpful in breaking into new industries and boosting overall confidence. 
Although one has to study for long days in the library or at home working on a laptop can be tough, one learns a lot of life-boosting, powerful practical skills while doing assignments, that will be beneficial for them forever.