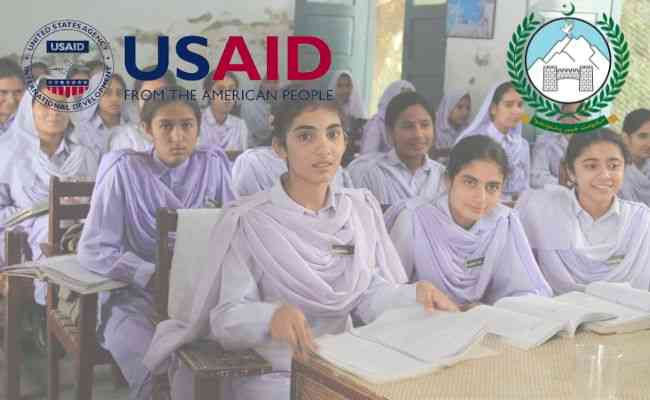 The $4 million Improving Girls Education Activity, financed by the US government and led by US Ambassador Donald Blome and Khyber Pakhtunkhwa Minister for Elementary and Secondary Education Shahram Khan Tarakai, aims to provide girls in the province's rural villages access to high-quality education.
According to a statement from the US Embassy,The public-private partnerships will be implemented as a part of the four-year US Agency for International Development (USAID) project,  in order to enhance school management in public girls' schools.
Ambassador Blome,the US government supports Pakistan's goal of ensuring a better future for all of its people, including females." "Through this initiative, we hope to expand our relationship and our productive engagement with the Khyber Pakhtunkhwa Education Department and improve education for Pakistani children, particularly girls."
"The private sector has emerged in recent years as a vital supporter of the government's efforts to address the issues in the social sector," Minister Tarakai stated. A testimony to this is the fruitful collaboration in KP's health sector. We are confident that with the assistance of the US government's education initiative, we will be able to improve school management effectiveness.
Ambassador Blome also paid a visit to the Eleanor Roosevelt Corner at the Shaheed Benazir Bhutto Women University, the largest women's university in Khyber Pakhtunkhwa, while in Peshawar.