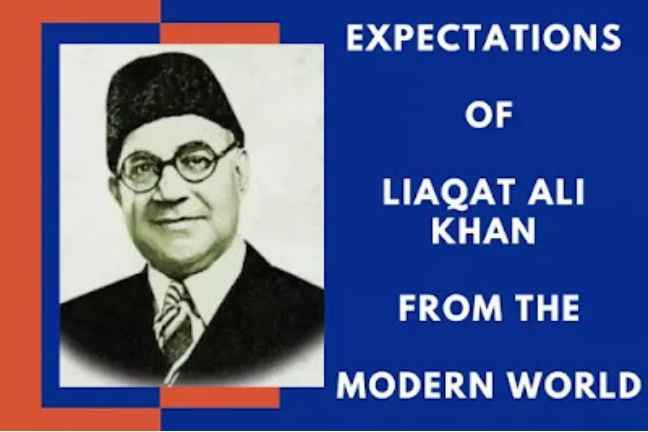 Expectations of Liaqat Ali Khan from the Modern World
Liaqat Ali Khan in his speech at Kansas University explained clearly the circumstances or the reasons that caused the creation of Pakistan and in the last of the speech, he expressed his expectations from America and the western countries to help the backward and the poor countries of Asia.
For the sake of world peace, for the sake of world civilization, Asia must be made stable and it cannot be made stable unless discontent is removed and the germs of disruption are killed by better and cleaner living which means no more no less than enabling the people of Asia to enjoy the fullest advantages of freedom and democracy.
He described that for the peace and prosperity of Asia as well as the whole world that they should help the Asians so that they could be strong and get success in the field of education, art, science, and technology. He attracted their attention towards the fact that from the last two or three centuries, the Asian countries are under the rule of colonial powers.
He further focused on the point that the west had got success in the current time but the Asians are lagging behind and could not achieve their goals. The west had the tool science and technology to utilize their resources. They brought improvement for their people and had become the influential people in civilization, industry, and science.
Liaqat Ali Khan told them that many Asian countries got freedom recently and they are poor and backward. There is a huge difference between the living standard of Asian countries and the west. This creates discrimination and it is dangerous for the peace of the world. The advanced countries could play their role in uplifting the poor nations from poverty.
The west should contribute to transferring the knowledge, skill, and experience to underdeveloped countries. Their help is needed in science and technology. They should do work in promoting world peace and democracy.
We conceive the role of the western world to be the enlightened one of sharing its great fund of knowledge, skill, and experience with those who were denied their opportunities but who constitute a major part of the world.
They should admit that real democracy is international in its nature and it is against aggressiveness. For the peace of the world, Asia must be strong. Pakistan will bring peace and prosperity if the west shares knowledge and experience with Pakistan.