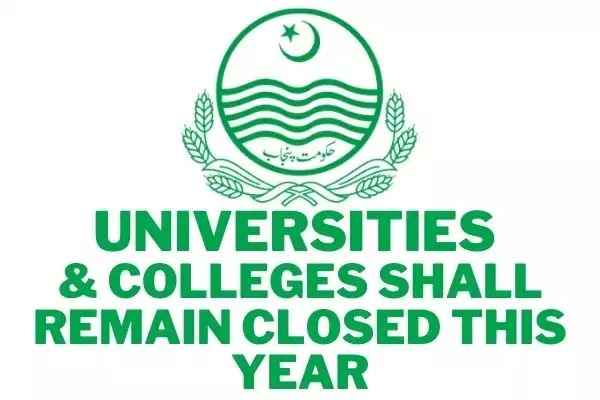 Universities and Colleges Shall Remain Closed This Year
The government of Punjab has planned to limit the educational activities in Government universities and colleges all over the province. It is decided that Government universities and colleges will be closed for fresh students and only the students in the final year will be called to the campuses. The admitted students falling in 2020 will take online classes only.
There are 780 Government colleges in Punjab and 30 Public sector universities. The decision will also be implemented in private-sector universities. All the fresh students in who Fall 2020 session will attend online classes.
In the interprovincial Education Ministers' conference, the final decision to reopen schools, colleges, and universities will be taken on September 07, 2020. In addition, it is also decided that finally if the committee decides to reopen colleges and universities, only students in the final year will come to campus.
BS final-year students, MS Final session, and Ph.D. students who are engaging in their thesis preparation will be allowed to attend classes.
Along with this, only final-year students will be allowed to stay in hostels. This decision will also be for private-sector colleges and universities.