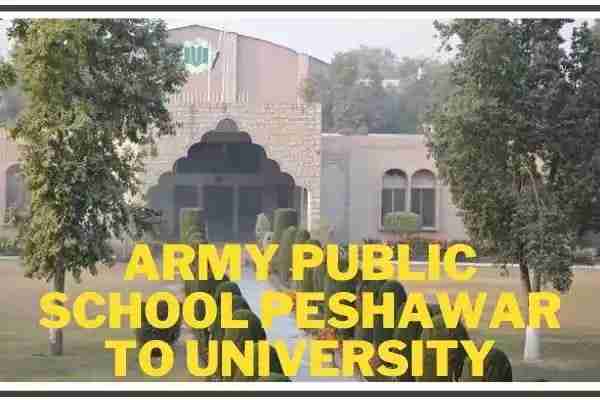 Army Public School Peshawar Into A University
The federal government is pondering over to make Army Public School (APS), Warsak Road, Peshawar a university and to give it the name of Shuhada APS University.
It is one of the many proposals made by the Judicial Commission (JC) that investigated the deadly 2014 APS attack, in its 525-page inquiry report.
When militants attacked the APS Warsak on 16 December 2014, resultantly 147 people including 132 children were martyred.
On 5th October 2018, former Chief Justice Pakistan (CJP), Saqib Nisar, had notified the formation of a Judicial Commission (JC) to probe the 2014 attack.
Leading by the Peshawar High Court's (PHC) judge, Justice Mohammad Ibrahim Khan, the Judicial Commission in July had completed its inquiry report before a three-member bench of the Supreme Court, headed by CJP Justice Gulzar Ahmed.
Moreover, the federal government, on JC's direction, is also thinking over to include the 2014 attack in the school syllabus to illuminate the younger generation with the sacrifices given by the martyred APS students.
The federal government has also taken many other important steps on the recommendations of the JC since its establishment.
Tamgha-i-Shujaat and Sitara-i-Shujaat were conferred posthumously on 22 APS martyrs.
Many schools, public parks, flyovers, and roads across the country have been given the name APS after the APS attack on children.
The federal government has also suggested a transparent mechanism to provide free secondary and higher education to the siblings of the martyred students in cadet and military colleges.
Two seats have been reserved as a special quota for the siblings of the martyred APS students in the University of Engineering and Technology (UET) Peshawar and Khyber Medical University Peshawar.
Special compensation packages for the martyred and injured of the APS attack by both federal and provincial governments.