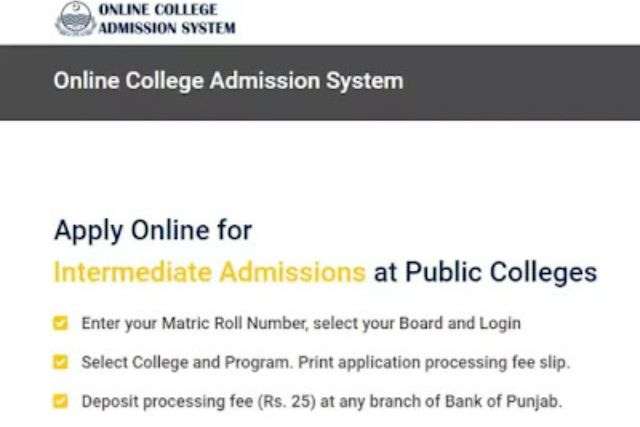 1st Year (FA/F.Sc) Admission  Schedule is Announced
Admissions to 1st-year classes in Intermediate colleges of Punjab shall start from October 01. Applications for admissions to FA FSc shall be accepted through Online Colleges Admission System OCAS across the Punjab. All Government Boys and Girls colleges admissions shall continue till October 15.
It is also pertinent to say here that the Matric Results of all BISEs of Punjab shall be announced on October 01. Checking of 10th class papers have started within the province.
Although the minister for Higher education Punjab Raja Yasir informed in a conference with press some days ago that results are going to be announced in September. But now a date of registration is announced.
The complete process of admissions to 1st-year classes would be online as per previous practice. Students will fill their details while applying in online admissions application system for all colleges without delay. Merit lists also would be announced online.