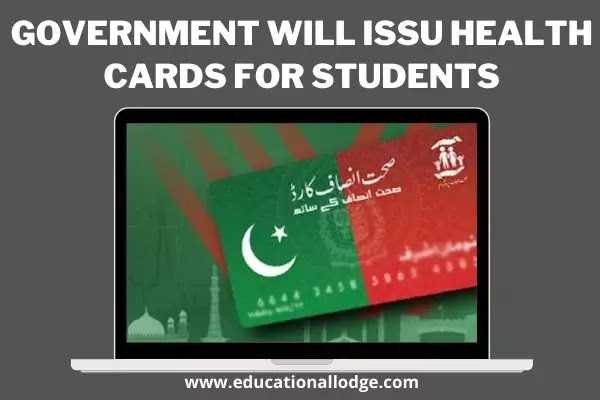 Punjab Government Announces Health Cards for Students 
The Punjab Government has decided to fulfill an important task regarding the health of school students. The government has decided to issue health cards for Government school students.
School Education Department is going to issue health cards to the students after the process of verification and students will be eligible to avail of free health facilities. This will be applied to 25 hospitals in Lahore. Both of Health Department and the School Education Department will collaborate in this regard. 
The health department will organize teams that would visit government schools and the issuance of health cards would take place.
Health cards are going to be issued to deserving students. Students will be required to submit copies of the CNIC of parents. Education Department has appointed Muhammad Imran as a focal person. He will visit schools and collect the information includes ID cards and other details of the children.
Along with this, the government has also changed the name and design of the Insaaf Health Card. The spokesman of the Ministry of Health narrated that the government has taken a revolutionary step and altered the name and design of the Insaaf Health Card.
The new name given to the health cards will be National Health Card. National Health Card is a significant and developmental project of the Pakistan Government. Under this project, people living below the poverty line will be able to get their health treatment for free.
The National Health card program is initiated in ninety districts of Pakistan. Health Minister of Punjab Yasmin Rashid has said that about 50,000 school students in the province will go through screening tests. Then each eligible student will be given a health card.